SOS bails out family from abject poverty
PRISCILLA MLENGA-Contributor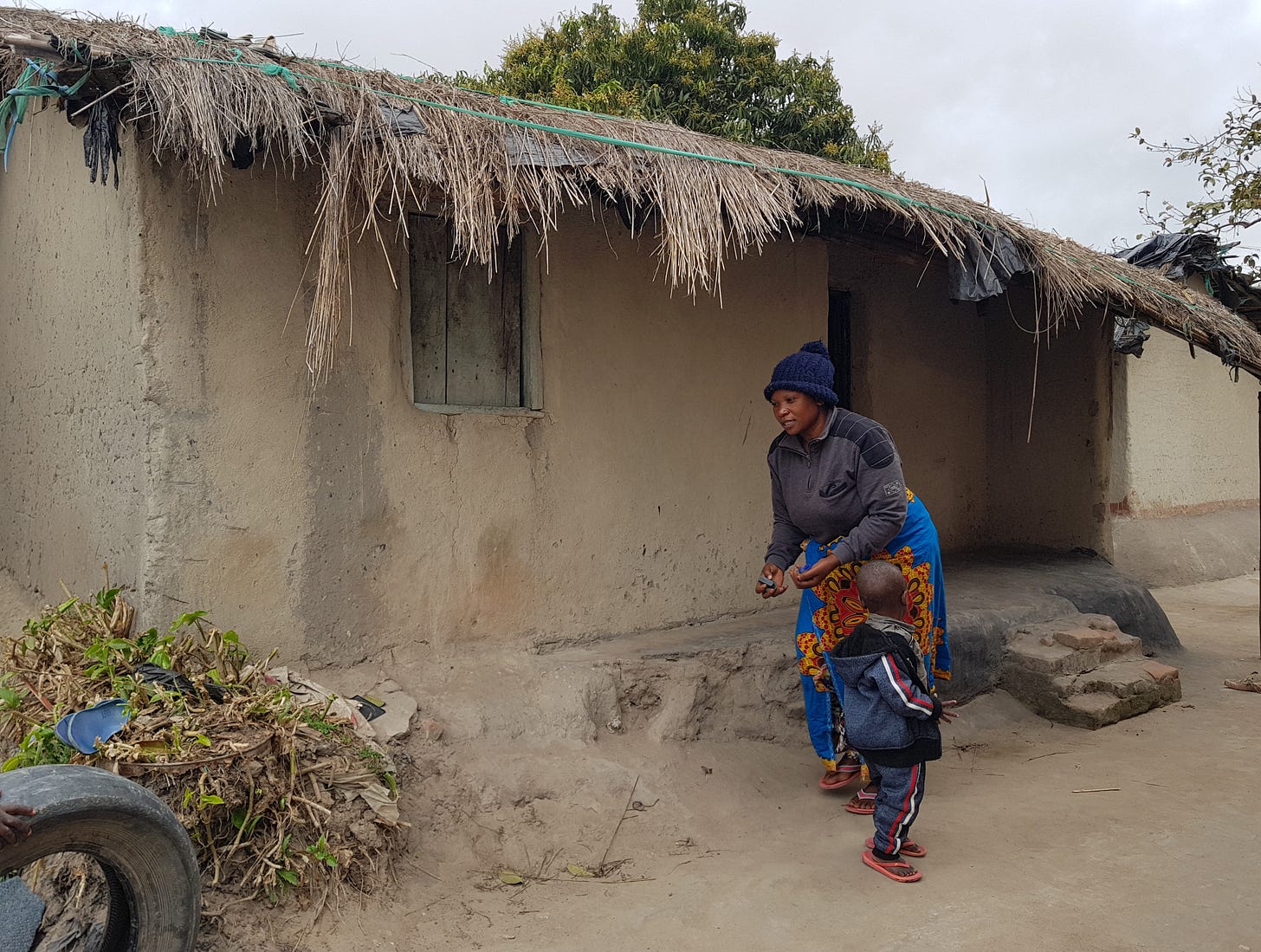 (The old house in which Pauline Nyondo lived)
Imagine living in a poor house where rainwater makes its way into the house, either from the roof or the doorstep.
With the winter climate of Mzuzu city, the family of Pauline Nyondo has been living in such a dilapidated house until the time when the charitable organization SOS Children's Villages came to her aid, building a modern infrastructure for the needy caregiver and her five children.
Nyondo lives in Group Village Head Nachanya, who is heading a densely populated area of Chiputula in Mzuzu City.
Luckily, she is among the beneficiaries of the house improvement project- an initiative aimed at improving lives for under-privileged families.
While pointing at her old flimsy-looking house to emphasize how her life was before 2016, Nyondo says life for her has now changed for the better, as she has moved from a grass-thatched house to an iron sheet roofed house.
The house has proven to be a safe shelter for her family.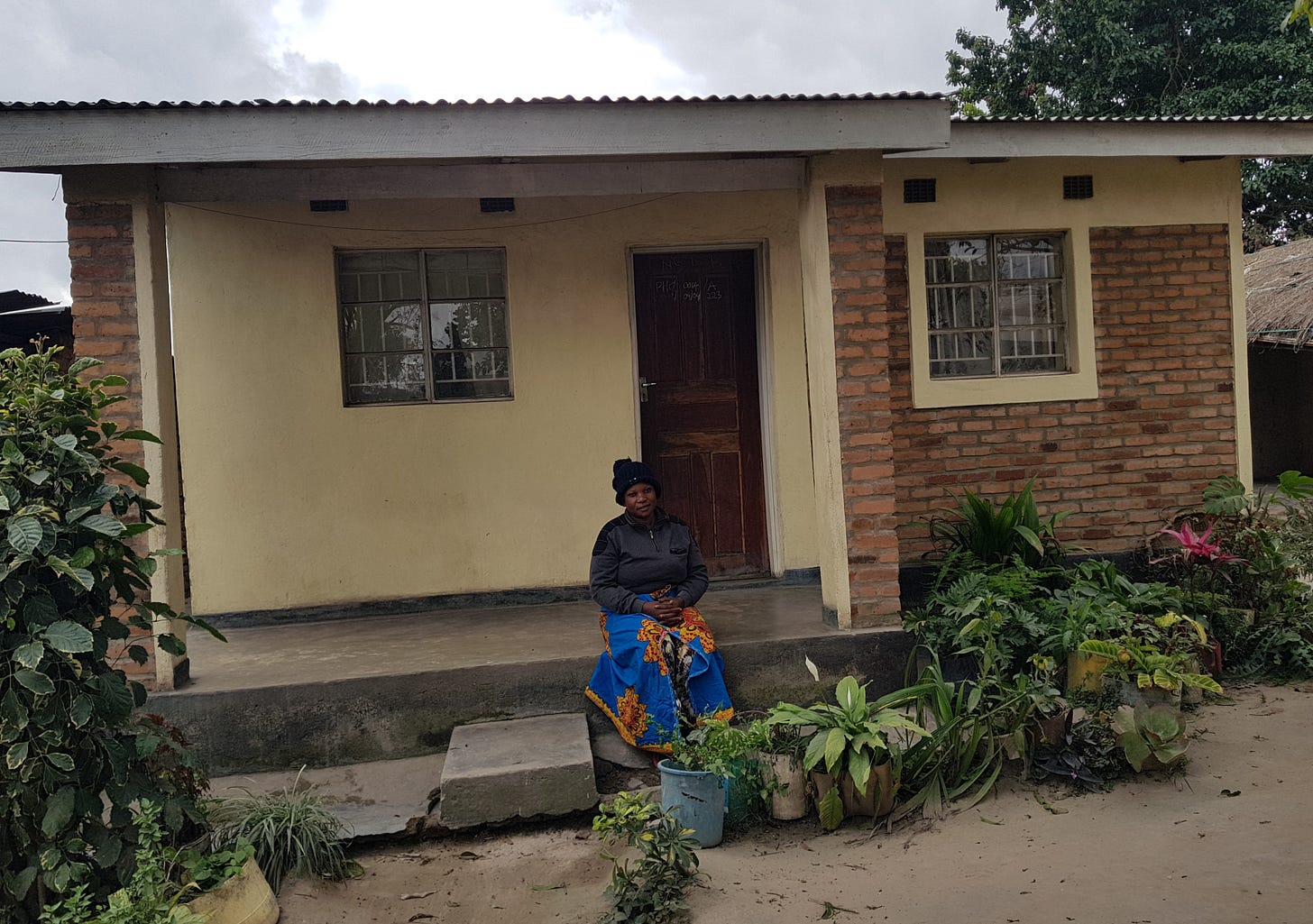 (Nyondo poses at her new house)
''My story has changed. It was a disgrace living in a poor condition, was a poor caregiver and my children were not going to school. Food was also a challenge for my family. After being identified through LUJESO CBO in my area, SOS saw the need to help my family," Nyondo says.
"Besides offering me a good house, my children's education is well supported through a bursary programme. I also attended vocational skills training and got knowledge of business management skills. These skills have enabled me to do small scale businesses such as buying and selling maize alongside doing piggery farming."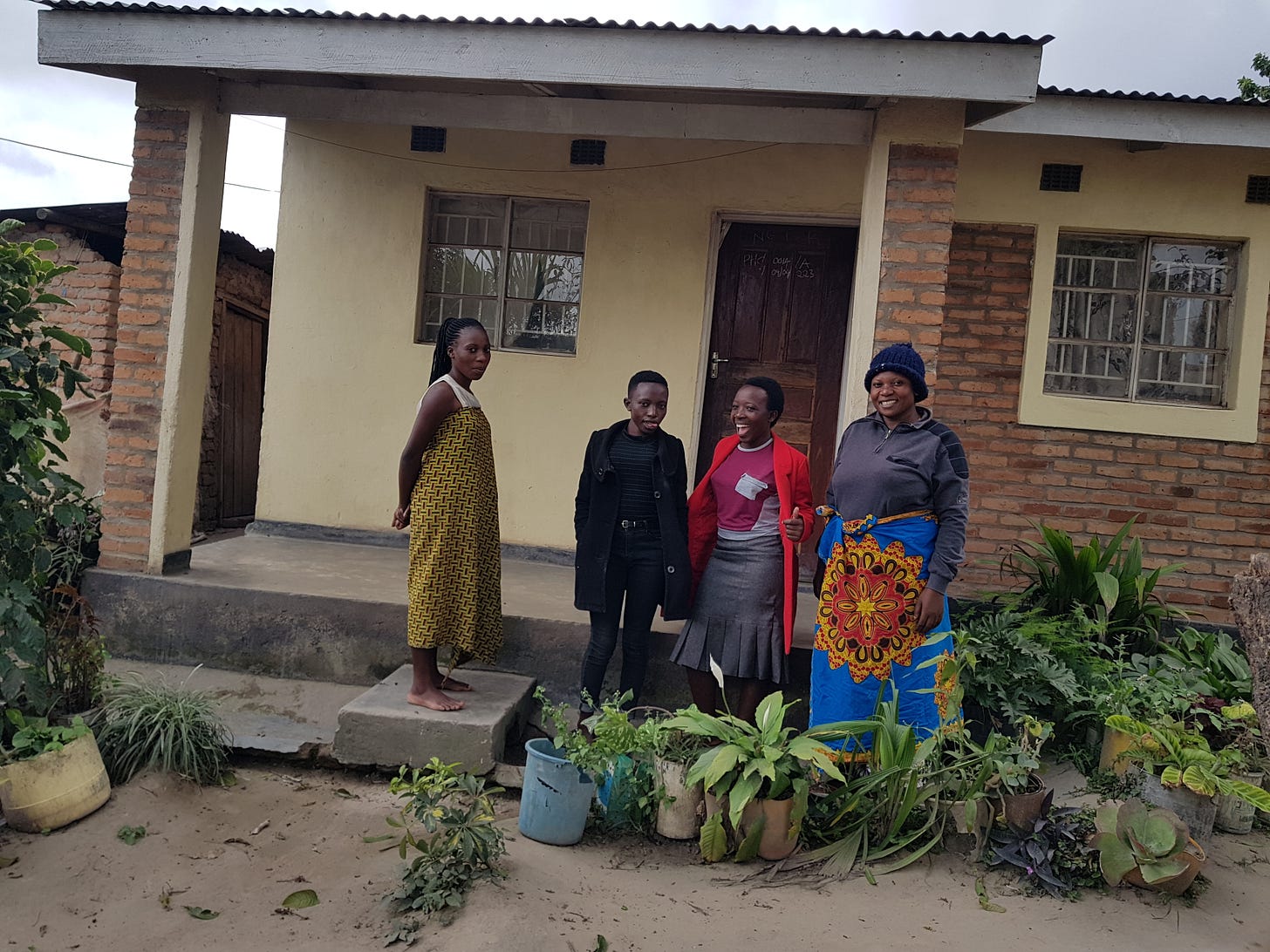 (A happy family for Pauline Nyondo)
The caregiver further says she is now proud of SOS Children Village's initiatives done in her community, as it has positively changed the lives of the poor.
''My family is now self-reliant, I can provide food, clothes and give education support to my children," she says.
Commenting on the success made on the caregiver, volunteer for LUJESO CBO, Nathan Kuyokwa, says the Nyondo family is one of the proud stories in Chiputula community.
''As LUJESO CBO, we work in partnership with Mzuzu SOS Children's Villages in identifying vulnerable families for improved welfare of children," Kuyokwa says.
"Through our partnership with SOS Children's Villages, families benefit in different ways such as house improvement projects, vocational skills development, and bursary programmes for improved education of children among others."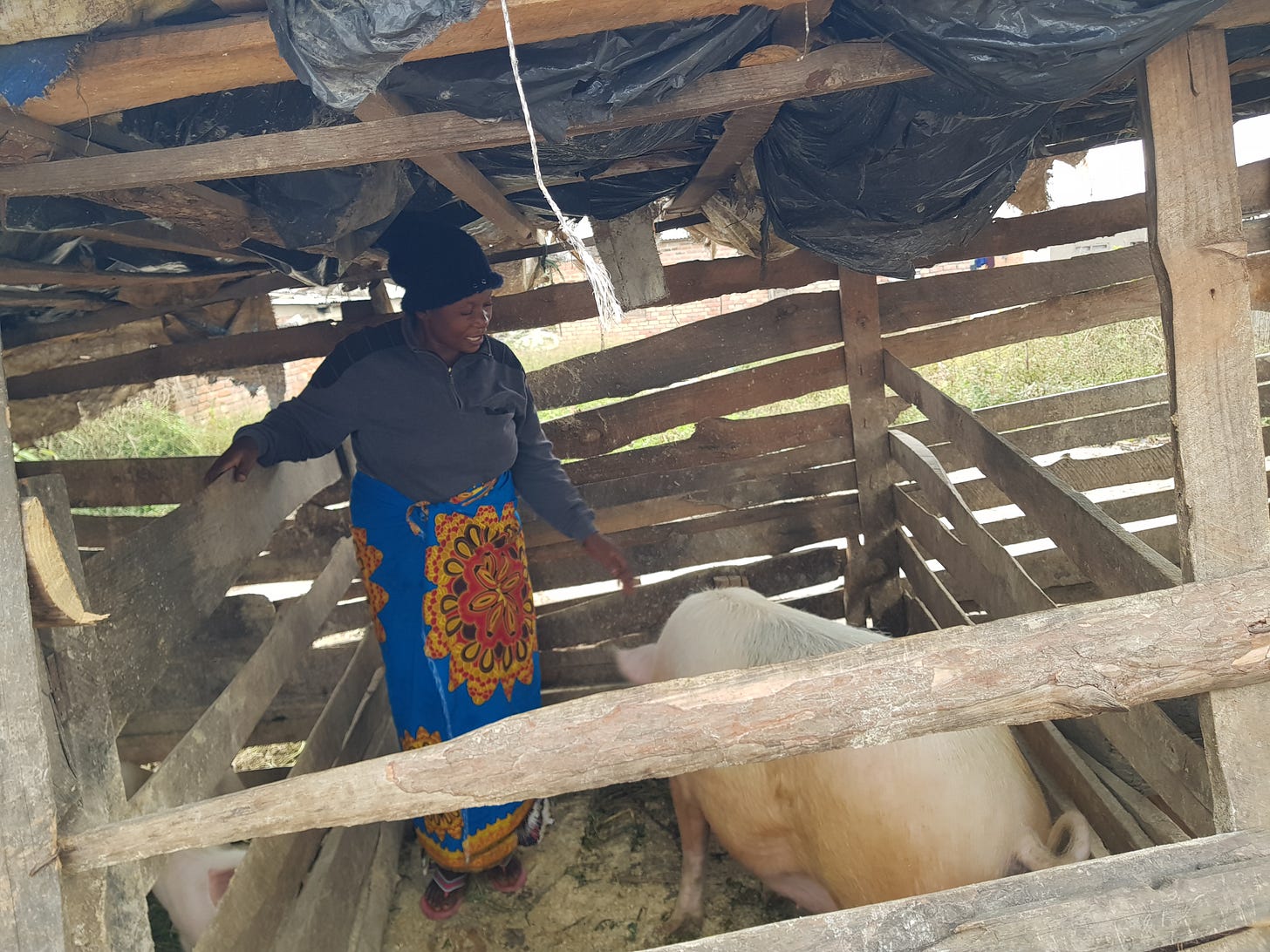 (Self-reliant caregiver in piggery)
Smiling, Nyondo agrees that SOS Children's Villages has been a life-saver for many.