DPP in Catch 22 Situation: An Analysis
Bingu's body must be turning in the grave to learn the two parties are in an electoral alliance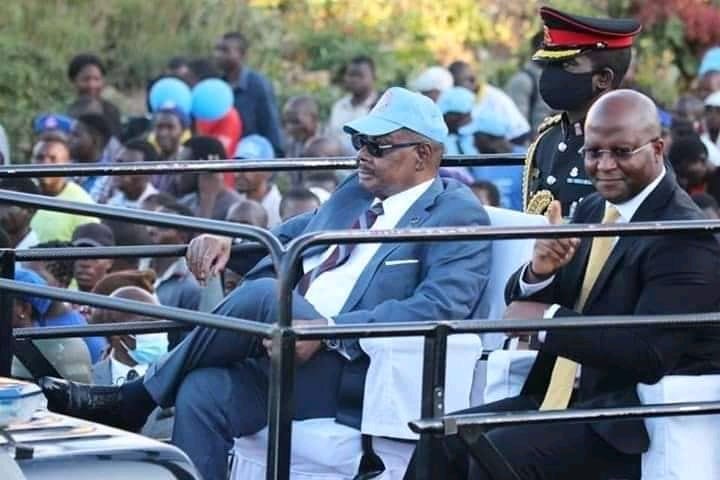 Way back in 2005 late Bingu wa Mutharika unceremoniously dumped the then ruling UDF, leaving Bakili Muluzi, popularly known as Atcheya, livid!
Make no mistake, Atcheya was so angry with Bingu!
At one point, Atcheya even threatened to "deflate the tube I personally inflated".
"Ndiphwetsa chubu chomwe ndinapopa ndekha," he warned.
Of course, this did not go down well with Bingu, who then took drastic measures to "punish" Atcheya.
Bingu was no pushover!
But ever since, Atcheya has been trying to wrestle back "his stolen" government from DPP.
In the 2009 polls he even teamed up with his bitter enemy JZU of MCP, just to try to "punish" Bingu for "stealing" his government in broad daylight.
Fast-track to 2020: Atcheya's WISH might now come to pass, through an alliance between DPP and UDF, with his son Atupele as a running mate to APM, a brother of late Bingu.
(Bingu's body must be turning in the grave to learn the two parties are in an electoral alliance.)
Atcheya always wanted the UDF to take back "his" government by all means necessary, and he now sees this as that opportunity.
It's now one way of getting back the government, whether by hook or crook.
This is something the DPP can't understand!!!!
Atcheya must be smiling from ear to ear now!
But I think it's one decision the DPP will live to regret, IF they win the forthcoming polls!
Already, I see some in DPP going against this candidacy! It's not to their advantage!
Unfortunately, the DPP is now in a catch 22 situation: running away from a formidable UTMCP Alliance has thrown them into the trap of Atcheya.
Now, let's see how this will unfold!