CBO introduces antenatal mobile clinic
BY PRISCILLA MLENGA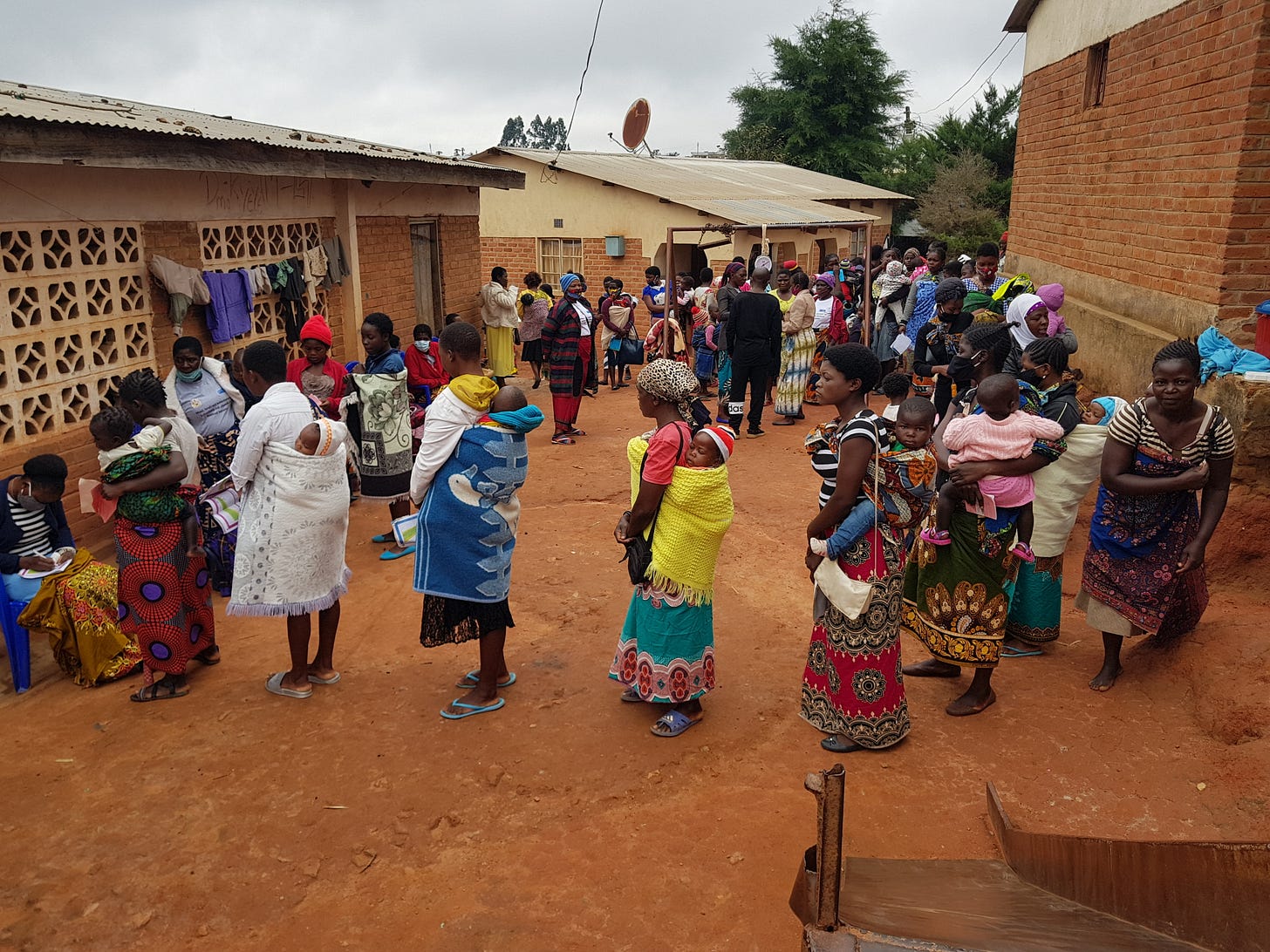 (Women in large numbers for their children's health care)
Realizing the rise in cases of malnourished children at Gezamgomo Masasa communities in Mzuzu, Tawonga Community Based Organisation, through its health sector department championed the establishment of a mobile antenatal clinic from Mzimba District Health Office that operates from the CBO.
The mobile antenatal care clinic operates twice a month in a bid to treat and monitor the health status of children especially the underweight and those lacking nutrients essential for their physical growth.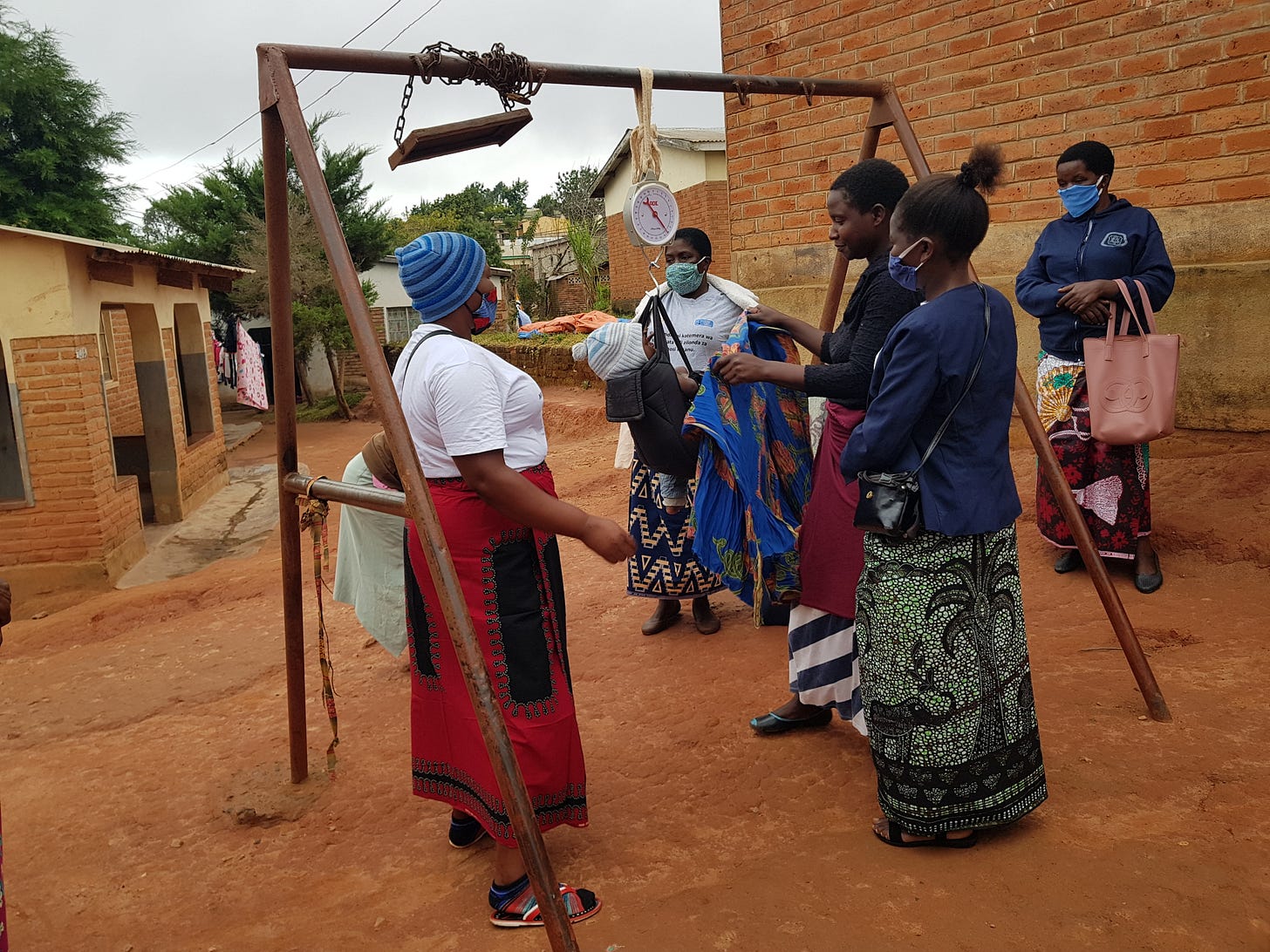 (Mothers at the CBO for the antenatal clinic)
Among other things, health care workers from Mapale health Centre offer immunization vaccines to young ones to prevent them from diseases such as polio and measles under the age of 5 and monitors the growth of children.
Chair lady for the Health programme under Tawonga CBO, Christina Chiumia, said under-five children's health at the Masasa community was at risk due to cases such as malnutrition.
'' In understanding the need to care for children, we decided to ask for a mobile clinic in order to curb challenges that children and mothers were facing. Before the initiative, mothers were not taking their children for antenatal services due to long distances and lack of health information hence children were missing important vaccines necessary for their growth and development,'' Chiumia said.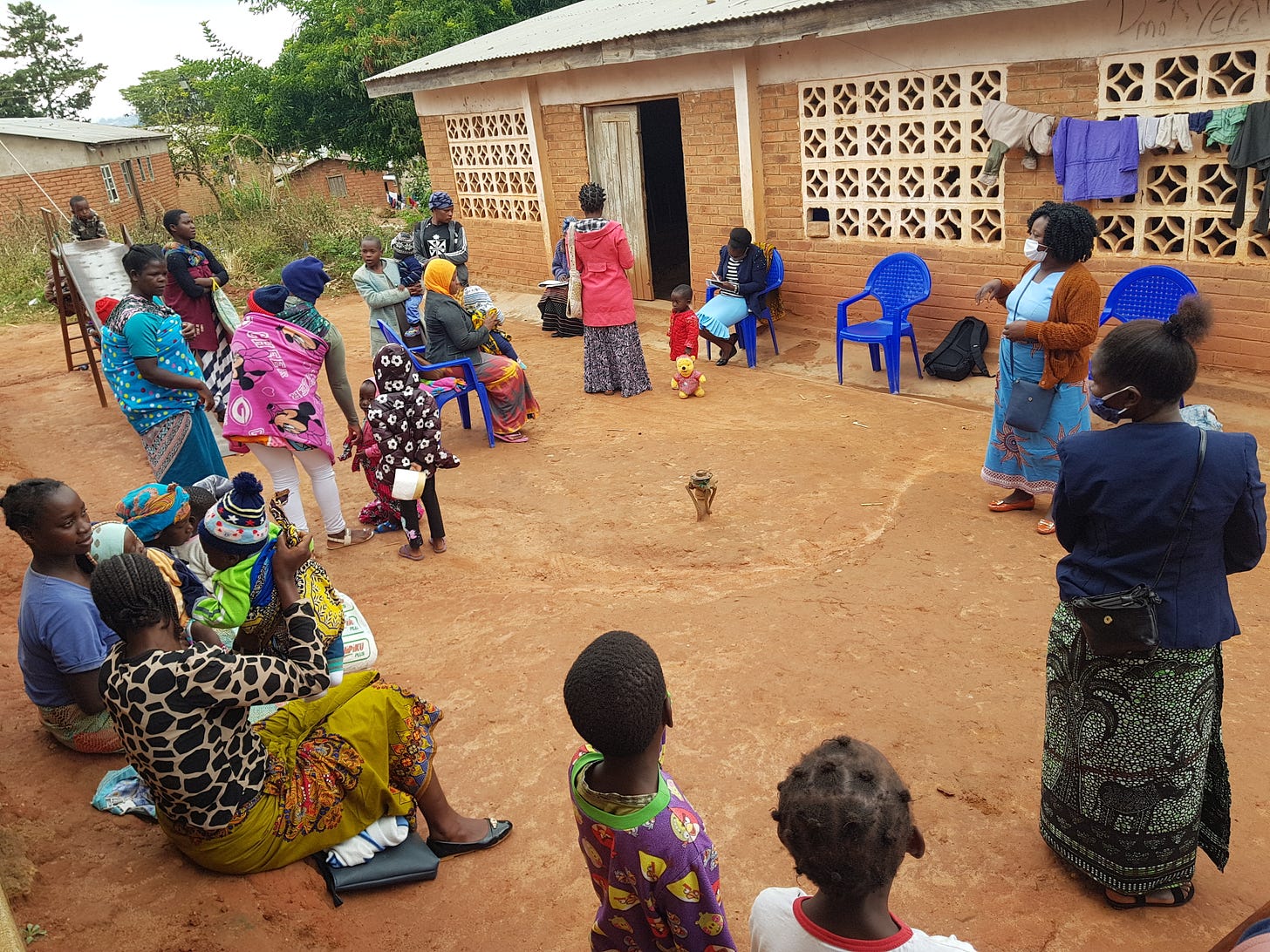 (Health care worker addressing mothers on health information)
During a visit to the mobile clinic Centre at Tawonga CBO, it is undeniable fact that mothers of children who are below five years have adopted the idea of bringing their children to access health services.
Meanwhile, Enelless Mkandawire, who resides at Chikundula village at Masasa community, said that the mobile clinic has eased mobility challenges for women including herself.
''Due to long distances from Masasa to Mapale health Centre in need of antenatal services, most women were missing some essential immunity vaccines for their children. The challenge has been causing children weaknesses such as measles due to lacking vaccines. We are grateful as Masasa community with the coming of such an initiative," Mkandawire said.