Discover more from The AfricaBrief
AfricaBrief is a solutions journalism outlet that tells the whole story. We find and share stories about people and organizations solving social problems in Africa.
Over 2,000 subscribers
Mozambique: "The world has no idea what is happening" – Bishop of Pemba
"We do not yet have the solidarity that there should be," Luíz Fernando Lisboa says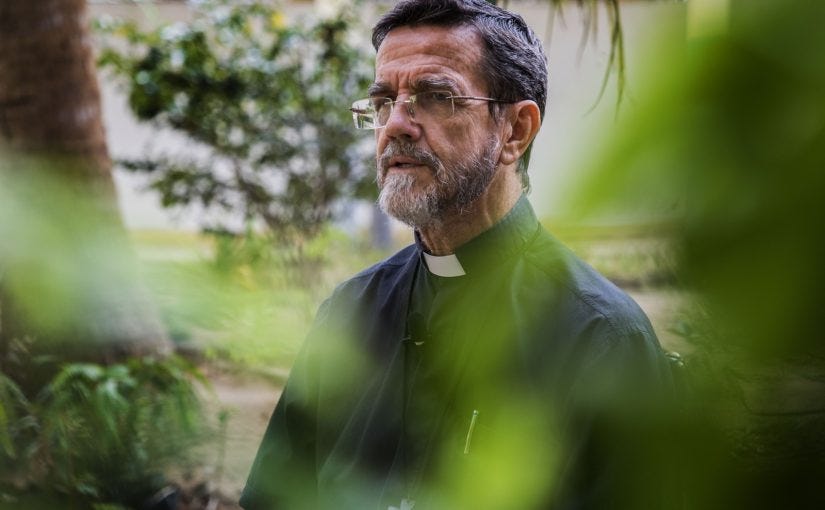 Photo: Lusa
The bishop of Pemba said on Monday that the world still has no idea what is happening in Cabo Delgado, northern Mozambique, where armed attacks are causing a humanitarian crisis affecting more than 700,000 people.
"The world still has no idea what is happening, because of indifference, and because it seems that we have already become accustomed to wars. There is war in Iraq, there is war in Syria and there is also now a war in Mozambique," Luíz Fernando Lisboa told Lusa in an interview.
Monday evening is quiet in the diocesan facilities in the provincial capital of Cabo Delgado, in contrast to the constant calls for help which characterise the rest of the bishop's hectic daily life.
"We do not yet have the solidarity that there should be," Luíz Fernando Lisboa says, despite conceding that the situation has improved in the last three months, particularly, he says, after Pope Francis made reference to the situation of Cabo Delgado at the Easter Sunday Mass at the Vatican.
"When the person is not feeling [what is happening] in her or his own skin, it is difficult to understand. I understand that. But the more we get in touch with reality, then we see the true dimension [of the crisis]," the bishop, one of the most prominent commentators on the situation, says.
The latest United Nations appeal, directed exclusively at the region, sums up the human drama.
The UN, in coordination with the Mozambican government, in early June requested US$35 million (€30 million) for a Rapid Response Plan for Cabo Delgado, to be implemented over the rest of the year.
The flight of people from their villages has increased rapidly as violence has risen since the beginning of the year, the UN notes, estimating that there are now 250,000 internally displaced people in a conflict that has already killed at least 1,000 people.
Adding the host communities, which are also impoverished, it is estimated that there are 712,000 people in need of help, and the plan aims to support 354,000 or about half of these.
Over the last year, some of the attacks have been claimed by the Islamic State jihadist group, and the threat is recognised as a terrorist one inside and outside the country. Rebel groups have occupied important villages more than 100 kilometres from the coastal capital, Pemba, for days in a row, before leaving under Mozambican Defence and Security Forces fire.
For fleeing victims (who leave almost abandoned villages behind), food insecurity is one of the most serious threats, but not the only one.
"We cannot be content with giving food. It is very little," Luíz Fernando Lisboa warned during yesterday's interview with Lusa, stressing that "there are many traumas".
Food "is important, it keeps people standing, it feeds the body, but there are people who are broken, traumatised by everything they have lived through" he says. "Psychosocial support is essential."
"To be with these people, to gather, to listen," creating groups with experts prepared to address the traumas, "which will need a response".
There are residents in northern Mozambique whose lives will never be the same – people who "have lost her or his home or saw another member of the family killed, or does not yet know where a family member is".
Broken homes, with children separated from their parents, looking for each other, is a common scenario, he added, declining to detail yet more shocking cases.
The church itself, like all congregations and beliefs, lost catechists and other promoters in parishes, and the bishop himself had to give an urgent order to leave missions whose members were the last to leave, risking their own lives to support populations under attack.
"We all suffer in Cabo Delgado directly or indirectly," he said. In a mostly Muslim province (slightly more than half of the 2.3 million inhabitants), he says there is harmony between religions.
But there are also reports of losses reversed and resilience, he said, like that of a woman who gave birth while fleeing an attacked village.
She stopped in the bush to give birth, then went on, Luíz Fernando Lisboa says, immediately adding another example of solidarity: some weeks ago, he welcomed a group of about 30 children who were separated from their parents and had fled together.
"All were collected" by more distant family members or friends with already full houses, without fear of adding yet more mouths to feed.
2020 has been the worst year since the beginning of the armed attacks in 2017, he said.
Today, as then, the reasons for the violence are still being debated, but the Bishop of Pemba maintains a "hope" that "the war will end", and that 2021 will be a year of hard work, but in peace.
Source: Lusa